Alluxa Product Line
ULTRA Series
Dichroic Filters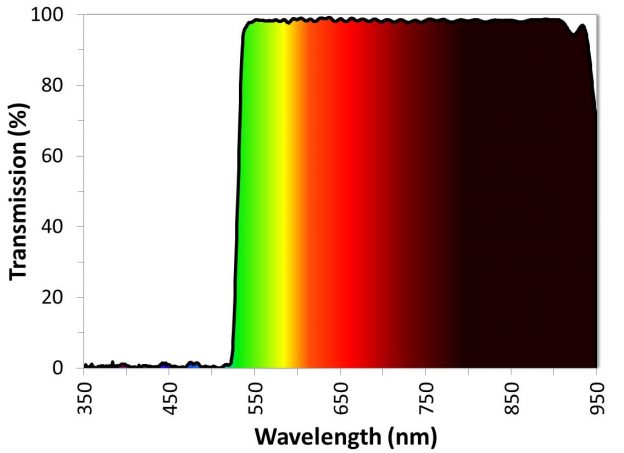 Figure 1. Ultra-steep, high-transmission longpass dichroic beamsplitter for use in fluorescence microscopy applications.
The steep edges, maximum transmission, and maximum reflection of ULTRA Series thin-film dichroic filters all translate into minimal loss of light intensity and optimal instrument performance. Each ULTRA Series dichroic filter, polychroic filter, dichroic beamsplitter, or beam combiner is resistant to laser damage and can be designed to work at any angle. All are ideal for use in applications such as fluorescence microscopy, flow cytometry, and Raman spectroscopy.
ULTRA Series polychroic filters have a comb-like design with multiple transmission bands separated by multiple reflection bands. In fluorescence applications, this allows the emission light from several different fluorophores to be simultaneously directed to the detector, while the excitation light is directed to the sample.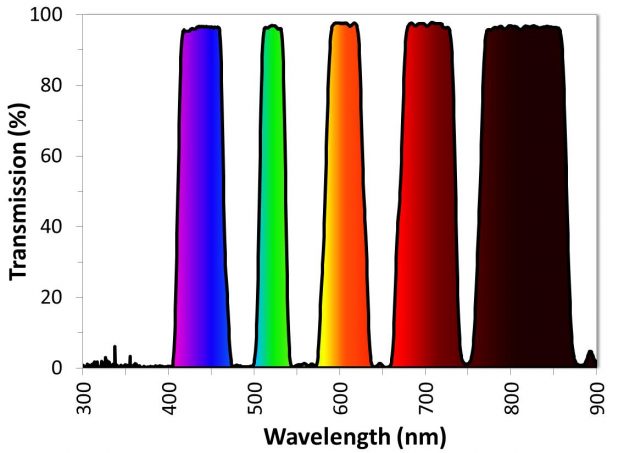 Figure 2. ULTRA Series polychroic beamsplitter with 5 transmission bands that are all separated by reflection bands.
Depending on the wavelength ranges and requirements of your system, ULTRA Series dichroic or polychroic filters can be custom designed to meet one or more of the following challenging specifications:
Up to 99% transmission
Up to 99.5% reflection
Edge wavelengths from the UV to the mid IR
Tolerances as tight as ± 0.5% of edge wavelength
Edge transitions as steep as 1% of edge wavelength from 10% T to 90% T
TWE as low as 0.01 wave RMS / inch measured at 632.8 nm
Ultra-flat dichroic filters for imaging and laser applications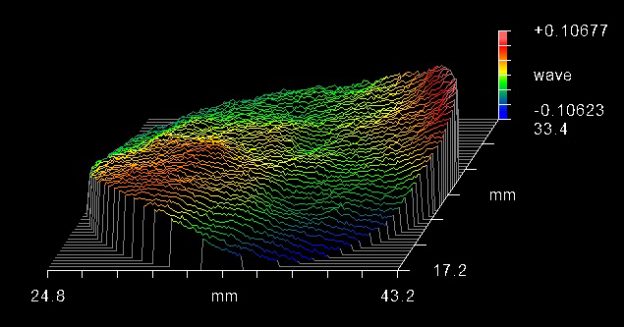 Figure 3. An ultra-flat, 0.5 mm thick dichroic filter manufactured using Alluxa's low-stress process.
All ULTRA Series dichroic and polychroic filters can be custom specified to be ultra-flat in order to minimize distortion and maintain optimal performance in imaging and laser-based fluorescence systems. Integrating ultra-flat dichroics into these systems will result in crisp images, minimal focal shift, and accurate quantification of target molecules. Ultra-flat dichroic filters can be custom specified with better than 0.1 wave PV / inch flatness when measured at 632.8 nm.
Quality and consistency from an innovative thin-film coating process
Alluxa thin-film optical interference filters and dielectric mirrors are all hard-coated using our SIRRUS™ plasma deposition process on equipment that was designed and built by our team. This allows us to reliably and repeatedly produce the same high-performance dichroic filters over several different coating runs, which translates to consistent performance across all of your systems.